No-fuss custom calculator builder
Create any type of custom calculator
From basic calculations to complex formulas, Shout has everything you need to create a custom calculator for your website.
Full control over your results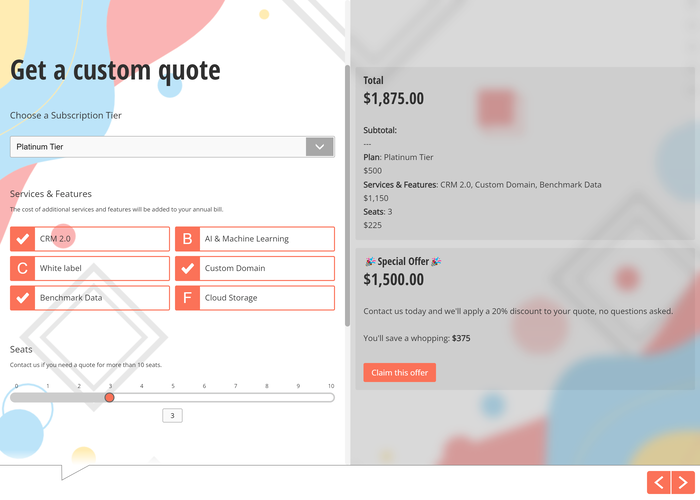 Multi-channel distribution
Maximize lead generation across multiple channels
Custom Calculator FAQs
Everything you need to know about Shout's online calculator builder.
No, Shout's interactive calculator builder is designed to be user-friendly, requiring no programming knowledge at all. We provide an easy-to-use builders where you can input formulas, variables, and design elements without a single line of code.
You can create a wide range of interactive calculators, from basic ones like percentage calculators to more complex ones like financial, health, or industry-specific calculators.
Absolutely! Once you're done building your own embeddable calculator, we'll provide a simple line of code for you to paste into your website. Your calculator will then be embedded in an iFrame, which will load quickly, regardless of the device being used.
No, you won't need to touch the embed code if you make edits to your custom calculator in the app. We'll automatically update your embedded calculator for you, your website visits won't notice a thing!
You can use all the mathematical operators you'll need to build a formula, including:

Addition
Substraction
Division
Multiplication
Less-than relation
Greater-than relation
Square root
Concatenation
and more!