Assess, engage, train, and test with online quizzes
Unleash your full potential with our flexible quiz maker, designed to enhance learning, increase employee retention, and create unforgettable interactions with your audience.
Capture qualified leads
Grow your audience with interactive lead quizzes and stunning email capture pages.
Improve compliance standards
Safeguard your business and put employees to the test with engaging compliance quizzes.
Conduct training assessments
Onboard new hires to spot gaps in their knowledge and encourage development.
Test your classroom
Build exams that keep students engaged, show scores and write personalized feedback.
Recruit the best candidates
Find your dream team that tick all the boxes with candidate assessment quizzes
Stand out from your competition with fun quizzes that leave your followers wanting more.
Quiz design has never been easier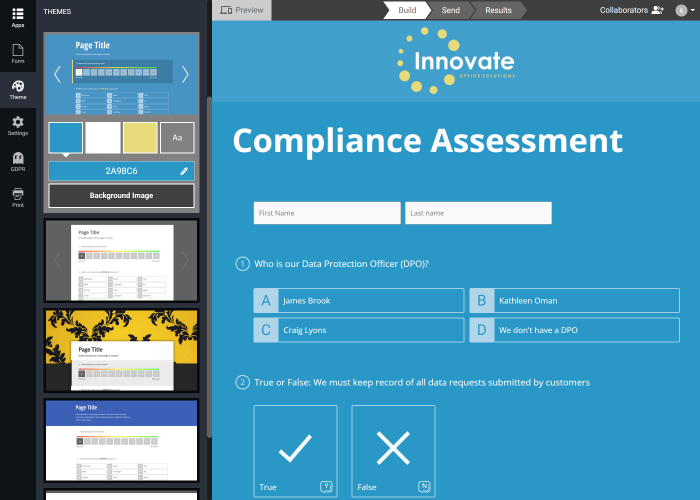 Getting answers to your quiz questions
Share your quiz in a way that suits you, whether it's part of an email campaign or a permanent addition to your website.
Spice up your landing pages
Embed quizzes on your landing pages to capture qualified leads, engage your visitors, and increase conversions.
Engage your email subscribers
Share quizzes via email invitation, measure the success of campaigns with industry-standard metrics, and segment your contact lists based on quiz results.
Track quiz responses
Send quizzes directly to contacts you've stored in the app to track responses, send reminders, and receive scores by email.
Automate scoring and quiz feedback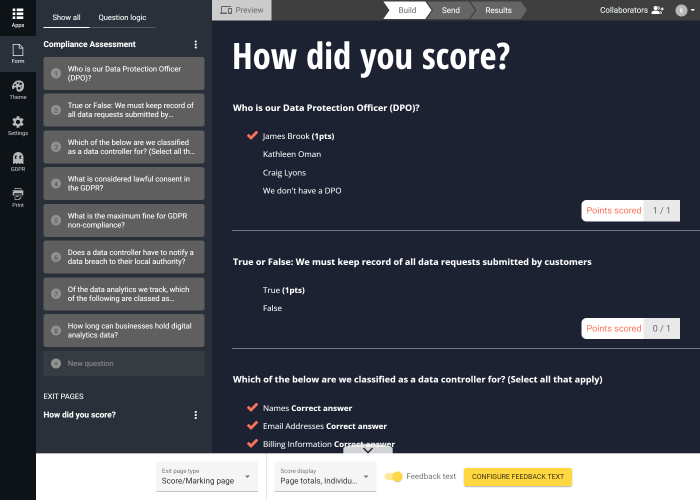 Advanced reporting at every level