Building online forms has never been easier
Take advantage of features that allow you to build online forms quickly and make the most of the contact data you collect.
Grow your contact lists
Connect forms to your contact list in the app to add contacts to groups, update custom fields, and track survey responses.
Accurate address collection
Reduce friction in your forms by allowing respondents to enter their Zip or Postcode and select their address from a list.
One-click templates
Collect all the data you need with our fully customizable contact form, or take advantage of individual email, number, and website fields.
Ensure your compliant
Group contacts based on the types of campaigns they've have asked to receive and track the lawful basis for processing their data.
Record consent
When adding linking forms to explicit consent group, a consent question is added to your form. This records consent to the contact's profile.
Personalize forms
Use merge tags to pass contact information stored in custom fields into surveys, quizzes, and forms to personalize their experience.
Optimize your forms, capture more data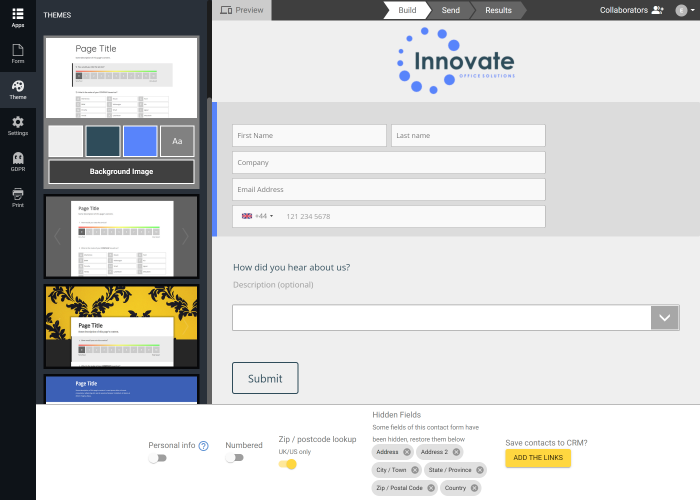 An integrated CRM, to build relationships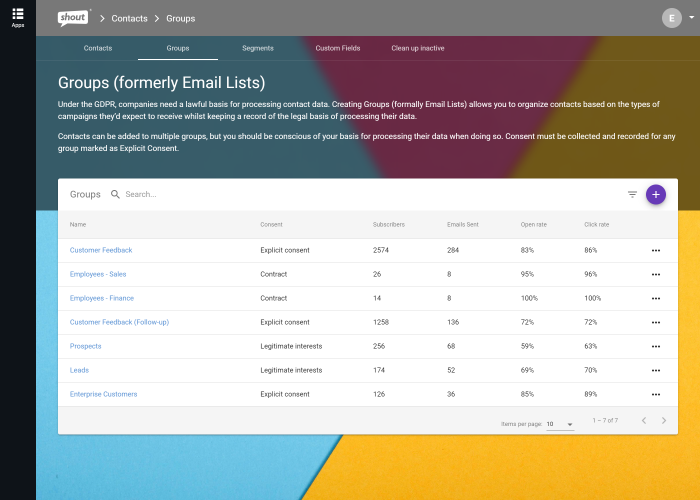 Simplify administration and reporting