Ask more than just one question per page
Whilst asking one question at a time can increase your completion rates, there are benefits to being able to add multiple questions to the same
With Shout, you can switch seamlessly between traditional and conversational surveys at the click of a button.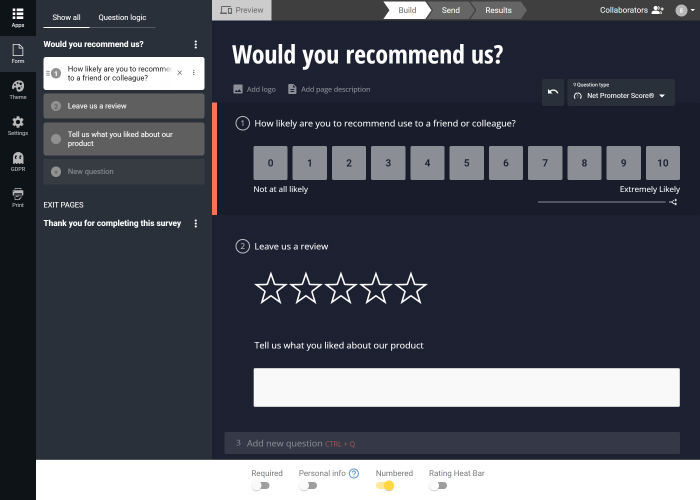 Collect and manage contacts with our integrated CRM
Import contacts into Shout's CRM and generate leads with customizable forms. Pass information you collect into custom fields and build a single-point-of-knowledge for your audience.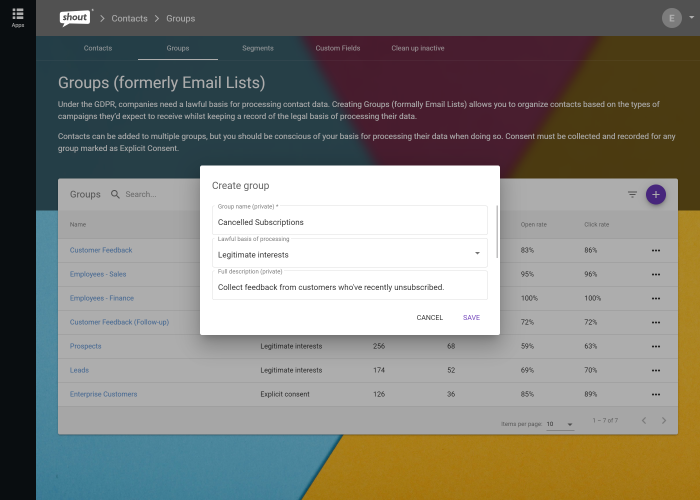 Shout has filters and crostabs built into reports to help you to identify patterns and trends in your data, without the need to justify data transfers to third-parties.
You can also segment your results based on more than just time and device. Filter reports based on answers to questions, location, CRM data, email metrics and much more.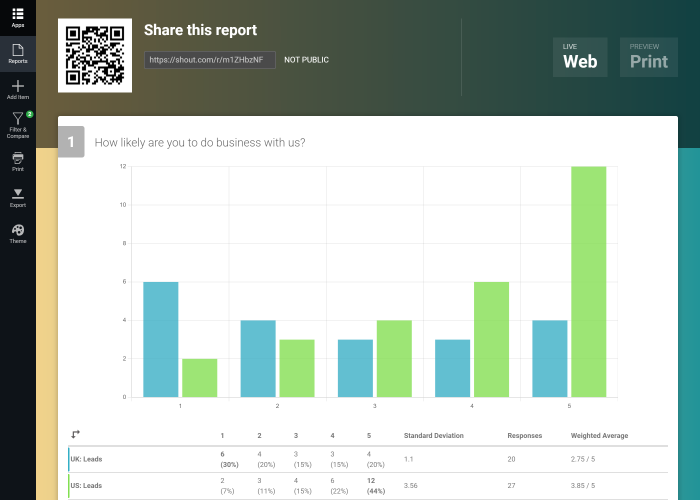 Collect more responses with Shout
Choose Shout as a Typeform alternative to save 38% per year, collect unlimited survey responses, and create more than one type of form.
| Shout vs Typeform | Shout | Typeform |
| --- | --- | --- |
| Starting Price | £12.99 / Month | £21 / Month |
| Essentials vs Basic | Unlimited Responses | 100 / Month |
| Business vs Elite | Unlimited Responses | 10k / Month |
Unlimited responses and more features at a lower cost to you
14 Day Free Trial • Cancel Anytime • No Credit Card Required