Grab Your Customers' Attention with 4 SEO Secrets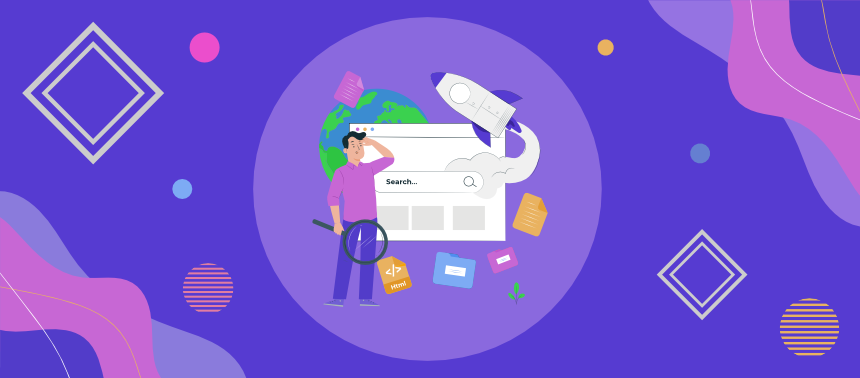 The world today is a far cry from the marketing world of just a couple of decades back. Thanks to the steady proliferation of smart devices and 4G technology, now more people have access to the internet.
Because of this, eCommerce is now one of the preferred methods for making purchases. As of 2021, the number of digital buyers is at 2.14 billion, making digital marketing strategies more important than ever before.
In order for customers to find you online, you need to optimize content to drive traffic to your website. This is only possible if you make it to the top ten list of the more popular search engines.
"Eye view is bought view"
This age-old marketing adage applies as much to online marketing as it did to POS (point of sale) products. In a nutshell, if you're not in the top ten or on the first page of search engines, it's not likely that prospects will be able to find you.
This is where Search Engine Optimization (SEO) comes into the picture. Take a look at these SEO secrets to help you improve rankings and increase organic traffic.
As a side note, it's also important to consider the visual design of your content pages. You could have written the best article on the web, but if your design is poor then readers are less likely to find you trustworthy.
We'd recommend using a WordPress marketplace theme (if you're using WordPress) or ensuring your design team sticks to your brand guidelines.
4 SEO secrets to improve your strategy
Here are four SEO secrets we've learned that can help you improve your strategy for optimizing pages and other content.
1. Don't use black hat methods
Black hat marketing methods are those that try to trick or cheat search engines into ranking their content in the top spots. For example, when the net was in its infancy, content creators would stuff their pages full of keywords. To maximize the number of keywords they could get onto a page, they would add keywords in the same color as the page background (hidden content).
The thinking here was that search engines would still recognize the keywords (because of the page code), but visitors wouldn't be put off by the stuffing.
However, that was then and this is now. Today, search engines are far more intuitive than they used to be. Google's algorithm can easily detect keyword stuffing and hidden content, and no longer assigns any value to pages that operate in this way. It's even possible to receive a penalty for these kinds of tactics, which will prevent your page from ranking in the top ten.
Take a look at these other black hat marketing tactics to avoid when creating content.
2. Content creation tips
Content marketing is an essential element of your SEO strategy. By creating pieces of content that are contextually relevant to your website (and your products/ services), you're more likely to rank well. Beyond this, you also have to ensure that your content (whether it's web pages or blog posts) is of high quality.
How do you do this? You provide value to your readers. Value can come in many forms, whether it's advice, news articles, or guides, as long as your readers can take something useful away, you're doing a good job.
If you're coming up short on article ideas, the best thing you can do is ask your visitors what they'd like to see. Build a form and embed it on your blog to collect feedback on what they'd find value in.
Keyword optimization
When creating high-quality content, you also have to think about how to get it to rank well. There are a number of factors involved in this, but the first thing you should think about is keyword research. This is the process of finding keywords relevant to the context of your website and creating content aimed at ranking for it.
When researching keywords, we recommend using an SEO tool like SEM Rush to find keywords with a high volume and low competition rate. You can then use filtering tools to find questions and queries related to the keyword which you can incorporate into your article.
This allows you to compete for SERP features, which are aimed at answering specific user queries and appear at the top of the first page.
Title tag and meta description
Your title tag is the title that appears in search engines for your article. This should be optimized with your keyword to encourage a good ranking, but it should also be enticing to search engine users.
This also holds true for your meta-description, which provides a snapshot of your content to search engines and users.
Make sure that you don't overuse the keywords and just sprinkle the most commonly used ones liberally over your site's pages.
Always remember that excessive use of the same keywords can lead to a negative impact on your ratings on the search engines. For more similar tips, you can contact an SEO Consultant to give you all the helpful hints.
3. Optimize your image SEO
Any page that has visual cues such as pictures and videos will likely rank higher in search engines. This is because they usually provide more context and information than text-based content.
To fully optimize these elements you need to include the keywords in the file name, image title, and alt-tag. Doing so will count towards your on-page optimization and also enable you to rank for keywords in image searches.
4. Partner with a good SEO agency
You should also consider collaborating with a reputable search engine optimization agency. These give you access to SEO specialists who can help you with content creation, link building, and improving your user experience. Find the right agency such as Toronto SEO company that will help you to get ahead of your competition.
Wrapping up
Getting your SEO right enough to get promising results is not rocket science. As long as you're keeping your content relevant and up to date, you should start seeing positive results. If you have any SEO secrets, get in touch and we'll add them to this article!
This article was written by: Travis Loxley