RACE Model: Improve your Digital Marketing Strategy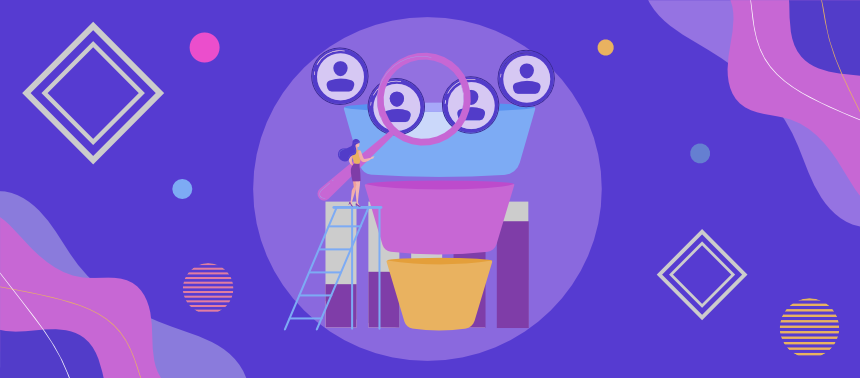 The RACE model is a framework for the strategic planning of digital marketing activities or omnichannel communication plans.
The model consists of four stages, each aimed at customers in a different stage of the customer lifecycle, with the aim of building relationships and increasing customer loyalty.
It was developed by Dave Cheffey, from Smart Insights, to help marketers integrate digital marketing with more traditional marketing activities.
What does RACE stand for?
RACE is an acronym formed of the four stages of a marketing framework. These stages are Reach, Act, Convert, Engage.
Each stage is its own ongoing process, but all aim to move leads down the pipeline to eventually become advocates of your business or brand.
However, there is a stage prior to any of the others: Plan.
Plan
It's essential that you begin your digital marketing strategy by planning and setting goals. Your strategy is liable to change the longer it is in place, and that's a good thing, but when you're starting out you do want to make sure your goals are SMART.
If you've not heard that term before, SMART is a way of setting goals for campaigns and projects that are trackable and set a foundation for success.
Each letter is SMART stands for something that can help you set these kinds of goals:
Specific
Measurable
Achievable
Relevant
Time-bound
Reach
In the Reach stage, your aim will be to generate exposure for your brand, product or services using both online and offline media.
You can measure the success of your efforts by tracking the traffic generated by your campaigns to your website or social media pages.
This stage of the RACE model is hugely important when launching a new website or product, as early exposure will lead to a higher return on investment.
You might be stuck for ideas on how to increase your reach. Well, you can do this by utilizing your earned, paid and owned media.
What are earned, paid and owned media?
Earned media
Reviews
Mentions
Social shares
Influencers/ plugs (free)
Guest posts
Media coverage
Paid media
Pay per click (PPC)
Display ads
Paid social
Native ads
Remarketing
Retargeting
Influencers/ plugs (paid)
Owned media
Website
Blog
Social media pages
Profiles (e.g. on review sites)
Take a look at this article from Mention for tips on how to increase your organic reach on social media.
Reach KPIs
Unique visitors (to your website)
Value per visit
Followers (on social media)
Act
The A in RACE stands for Act, which is short for Interact. In this stage, you'll want to start generating leads for your business. It's all about offering something of value to prospects to encourage the start of a relationship.
The more leads you capture and the quality of the relationships you start with will determine how high your conversion rate is in the future. So, this step is a crucial one.
But don't let quantity be a detriment to quality. If you only have the resources to create 5 strong lead magnets that collect qualified leads, focus on those and get going. Need some suggestions? Here are 13 lead magnets and how they can grow your email list.
However, there's more to lead generation than collecting email addresses, there are also specific interactions you can track that signal potential leads. These are interactions like 'viewed product' and 'added to basket', which can easily be tracked as Goals with a tool like Google Analytics.
You also want to encourage prospects to share your content with other people. Try thinking of content that you'd share with friends or colleagues and recreate that for your audience.
A great example of a lead magnet with high shareability is a quiz. People naturally want to share their personalized results with their friends, which encourages those others to take your quiz to see what they'd get. If you like this idea, take a look at how to create an effective lead capture quiz.
Act KPIs
Leads
Lead conversion rate
Time on page/ site
Shares, comments and likes
Convert
The Convert stage requires you to take your leads and turn them into paying customers. These could be from online transactions or offline channel purchases.
You're likely to be chopping and changing your strategy and content in this stage, after all you can't get it all right the first time around. So, don't be disheartened if you don't see the conversion rate you were hoping for immeditetly. Step back and and assess what's working and what isn't, then change what you can. It's as easy as that.
An effective method for finding what works for you is to A/B test (split test) content. Make minor changes to each variation of your content/ campaign and collect as much data as possible to identify which performs best with your target audience.
For example, you could split test the same product page with varying CTAs. Take a look at our article on writing a call-to-action that converts for some tips on this.
Another way to approach this would be to simply ask your audience about themselves. Create a survey, send it to your target audience and start to build customer profiles based on what you learn. Adopting data-driven marketing strategies will go a long way in personalizing content and increasing conversion.
Convert KPIs
Online and offline sales
Revenue/ profit
Average order value
Engage
Everything in the Engage stage is aimed at developing a long term relationship with your customers. Essential, you want to turn first-time buyers into loyal customers (or subscribers) who're advocates of your brand, products or services.
Most brands engage their customers across social media platforms and through email campaigns as a minimum. You need to think of content and incentives that build customer loyalty, which will boost customer lifetimes and increase the success of your top-level goals.
However, it's more than engagement that can influence loyalty. You need to consider your customers' entire experience to create long-lasting relationships with them. Take a look at our article on measuring and improving customer experience to learn more.
To track your success in this stage, you'll want to take a look at your repeat purchases, customer retention and positive mentions of your brand on external sites (e.g. review sites).
You should also consider conducting customer satisfaction surveys at least twice a year. These will give you essential feedback on what your customers like and where they feel there is room for improvement. If you're struggling to collect enough feedback to inform action, take a look at how to get more survey respondents.
Engage KPIs
Repeat purchases
Satisfaction and loyalty
Advocacy
Why choose the RACE model
The RACE model allows you to plan your digital marketing strategy out as bitesize tasks and encourages you to set easy to track goals.
This streamlining makes identifying the strengths and weaknesses or your strategy effortless, enabling you to make changes and improve your overall strategy quickly.
It's important to keep a record of the different changes you make to benchmark your progress and rollback your strategy if you change the wrong element.
The key thing to remember is that this isn't a one-stop-shop, it's going to take time and monitoring to see any real success from this model (as it would with any other). But the RACE framework is a simple and effective method of improving your ROI.