10 Digital Marketing Strategies for Small Business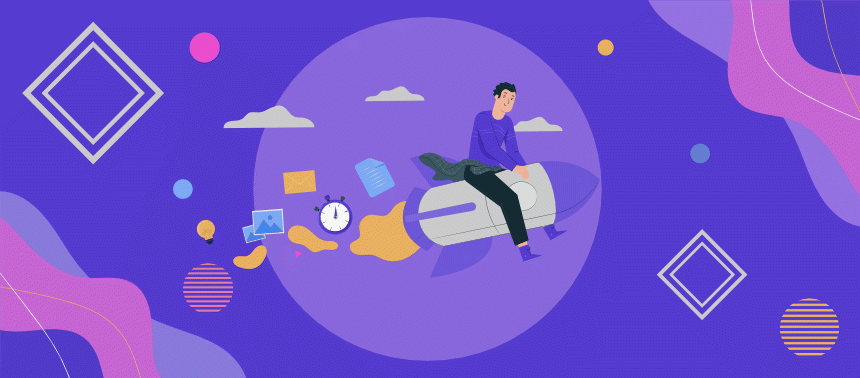 Digital marketing strategies for small business are much the same as they are for any business, but where more weight is placed on time and financial resources. So, we've compiled a list of ten strategies to help you grow your customer base with minimal investment.
Digital marketing strategies for small business
The growing presence of brands online has changed how they function and engage with clients. Where technology is used to integrate branding and advertising into everyday professional, personal, and entertainment activities.
Communication is the first strategy for implementing a strong marketing plan. Fortunately, there is cloud software in the market to help you in planning your projects.
When your whole team is on board, you'll need to decide on the kind of strategy you'd like to use. Do you want to invest in video? After deciding on the direction you'll take, it's time to set the budget for your marketing.
Digital marketing is a buzzword in business. It's something that we've heard about so many times and we will continue to do so. Marketers in both profit and nonprofit organizations have also realized its importance.
The success of digital marketing comes after a careful analysis of your strategies. And accomplishing that isn't as easy as it sounds. In this article, we present you with strategies that you need to incorporate into your business.
1. Search engine optimization (SEO)
SEO is one of the most efficient methods for driving organic traffic to your website. For small business SEO, there are three types of SEO to consider: on-page SEO, technical SEO, and local SEO.
On-page SEO concerns optimizing each of your web pages to rank higher on search engines. It entails performing keyword research to identify those that fit the context of your page, then optimizing your content to target those keywords.
Technical SEO is the practice of optimizing your website and servers to ensure search engine spiders can crawl and index your pages without any friction. Some examples of this would be:
Increasing site speed
Ensuring all pages are mobile-friendly
Use SSL (HTTPS).
Create an XML sitemap.
Add structured data markup (schema) to pages.
Set canonical links for content.
Ensure there are no duplicate content issues.
Local SEO is a strategy that helps local businesses rank well for searches contextual to their geographic location. For example, if you're a business operating in New York, local SEO would help you rank higher in searches than your competitor in New Jersey.
The advantage of SEO is that it's highly scalable. You might start with a few pages targeting specific keywords, but once you've laid the foundation, your content (and therefore the number of prospects you reach) can expand exponentially.
It's really important that you track the performance of your SEO activities. You can use something Google Analytics to monitor incoming traffic, but a tool like SEMRush will help you track your positions for individual keywords.
2. Content marketing
Content marketing is a strategy for attracting and engaging your audience by creating content they're interested in. This can include:
Articles
Whitepapers
Ebooks
Videos
Podcasts
Infographics
There are a few things you can achieve with content marketing, so we'll start with the most obvious.
When your content is optimized for search engines, blogging is a fantastic digital marketing strategy for generating organic traffic. If you consistently create informative content for readers, search engines will identify your website as a legitimate source of information.
It also helps in establishing your credibility as a thought leader for your readers. So, if they have related questions in the future they're more likely to return to your content before going to competitors.
Starting a blog isn't a complex process, it's never been easier to build a website and start publishing content. As we stated above, consistency is key, so you should publish blog posts at least once a week will help you improve your site's visibility online.
Beyond driving traffic, you can also utilize content to help leads make purchasing decisions. For example, you could write an article on why your product or service is a better fit for leads than your competitors.
Once you start blogging, include a call-to-action for visitors to subscribe to your email list. This gives you a way to continue engaging leads with content and promotions.
3. Link building
Link building is the practice of obtaining links to your domain from other websites. This is one of the key factors that SERPs (search engines) use to identify whether or not your domain is an authority.
The more high-quality links you can collect, the better your domain score will become. But you will want to avoid links from low quality or spammy websites that have lower domain scores.
You can use tools like ahrefs to check the score of any domain, which will help you identify whether or not you want to request a backlink.
Of course, not everyone will just offer up a backlink to your content out of the good of their heart. Don't get us wrong, it's absolutely worth asking, but you'll want to think of something you can offer in return. Some examples of this would be:
Backlink trade (you link to them if they link to you).
Write a guest post for their blog (and include a link to your content).
Create a Top 10 in the industry article (request a backlink from all those you intend to include).
If you're focussing on local SEO tactics, your priority should be to obtain links from other (non-competitive) local businesses in your area.
When digital marketing for nonprofits, you may find that you have access to a lot more goodwill, so link building can be a little easier. Brands can benefit from associating themselves with you, and local (or even national) news organizations always need to produce content (for which you'd be a great fit).
4. Social media marketing
Social media marketing is an excellent example of one of the more cost-effective digital marketing strategies for small businesses. They give you access to audiences you may not have been able to reach otherwise and offer an avenue for businesses to market their brands.
The big three social media platforms for brands have always been Twitter, Facebook, and LinkedIn. But you may also find value in more multi-media focussed platforms like TikTok, Pinterest, and Snapchat.
Here is how you can use social media platforms in your marketing campaigns:
Boosting brand awareness.
Recruitment of employees.
Recognizing your team for their efforts.
Sharing needful information about your business.
Engage with your audiences on topics they're interested in.
Provide customer support.
Finding new prospects via keywords and hashtag searches.
It's important to ensure social media posts are consistent with your brand messaging and targeted at your audiences. To make it easier, it's best to have someone dedicated to this role such as a social media manager.
Social media marketing is aimed at personifying your brand. Thus, someone must be available to answer questions. They should be able to interact with users in your comment section.
5. Email marketing
Email marketing is still one of the most efficient digital marketing strategies for small businesses. The average email open rate for 2022 is 21.5%, which is 3.5% higher than it was in 2020 at 18%.
But what does it consist of?
Email marketing is essentially a strategy for engaging your readers (which can be customers, subscribers, or even employees). Each campaign will have its own goal, and the content you create should be focused on convincing readers to take actions that help you reach that goal.
For example, if you're trying to increase conversions you may want to send a promotional code or discount to your subscribers.
Something that a lot of marketers struggle with is building an email list in the first place. We'd recommend using lead magnets to attract new subscribers, as it's always best to offer something to people in return for a subscription (after all, they are giving you their personal data).
The most important aspects of email marketing are engagement and consistency. Everything from your email subject line to the content itself has to provide value or be of some interest to your readers.
You'll also need to set KPIs and track the performance of email metrics to identify what's working well and what needs improvement.
If you need a more thorough overview and some tips on getting started, head over to our email marketing guide for more information.
6. Video marketing
Whether they're consuming content for work or fun, know that people love video content. Video marketing is a sure way of garnering interest and support from multiple audiences in a much more engaging format.
You can engage audiences with both long-form and short-form video content, but you must ensure that you keep content tight and relevant to the topic.
Here are four reasons that video marketing is one of the best digital marketing strategies for small businesses:
Personal. It inspires emotions and empathy. And you can't get that from other forms of marketing.
Educational. Video will help you to educate your audience about your products.
Visual. People process video content faster then written content.
Memorable. People remember video content for a longer time.
Sharable. People are more likely to interact with and share videos over written content.
Searchable. Videos have dedicated search engines on YouTube and Vimeo (and others).
The downside is that video content can take more time to create, as you'll need to consider the visual elements, scripting, editing, and promotion.
You may also need to invest in software that allows you to create videos easily, meaning video marketing may not be as cost-effective as other digital marketing strategies on the list.
7. Advertising on streaming platforms
YouTube is the second most used search engine on the web, which means that exposure via video marketing is becoming more important than ever. However, it's not your only option when it comes to increasing brand awareness on these platforms.
You could consider advertising on YouTube, where ads are placed on video content being shared on the platform. But you also have the option of partnering with YouTube creators themselves, many of whom are actively seeking sponsorship from brands.
Of course, YouTube makes up only a fraction of online streaming activity. You can also consider other platforms like Apple TV, Netflix, and Amazon are in the comfort of people's homes.
These would likely need a much higher rate of investment, so may not be suitable for small businesses, but it's worth keeping in your back pocket.
If you do choose to invest in this, make sure you research the demographics of viewers first. It will help you to choose the right platform for your target audience.
8. Pay per click ads (PPC)
Pay-per-click (PPC) ads are a marketing strategy where businesses are charged each time the advert is clicked. This is essentially the inverse of SEO, where you pick a keyword to target but you pay for visits to your site instead of encouraging organic traffic.
If you have the budget and the keywords are relatively low competition, then you may well benefit from PPC as your ad is placed above all others.
For example, if you used Google Adwords for a PPC campaign, your ad would appear above all other links in a Google search.
This can be one of the more expensive digital marketing strategies for small businesses, so you will need to set a budget and carefully plan your goals.
9. Online surveys
Digital marketing is as much about retaining customers as it is finding new ones, which is why it's odd that online surveys are often overlooked as a strategy.
Customers want to feel heard, and giving them the opportunity to be heard will go a long way in building relationships with them.
Small business owners can use surveys to collect valuable feedback from customers to identify what they're doing right and where they need to improve. This will help you improve your business in the long term.
You can also send surveys via an email campaign to find out why potential customers just aren't taking that next step. With that sort of information in your hands, you can action changes that impact your sales immediately.
But you can think bigger even than this. Market research surveys allow you to learn more about your customers, including their:
Likes
Dislikes
Demographic information
Geography
Interests
Hobbies
Jobs
Using this information, you can build customer profiles that illustrate who your target audiences are. Taking this data-driven approach to marketing makes finding and building relationships with prospects more effective and efficient.
Which is why we think online surveys one of the most useful digital marketing strategies for small businesses.
10. Quizzes
Another underutilized tool for digital marketers is online quizzes. These offer a level of interaction that you don't tend to see with other strategies.
Think about it this way, your marketing efforts are about more than increasing sales (although that's obviously important). They're also about engaging your audience and making your brand seem relatable and personable.
These quizzes don't have to be brand specific, they can target TV shows, hobbies, or anything your audience may be interested in to illustrate common ground between you and them.
Lead capture quizzes are also a fantastic way of growing your email lists, which gives you the opportunity to engage these potential customers further. Personality quizzes are particularly good examples of this, as everyone wants to learn a little more about themselves.
They're also just a fun way to keep your customer base entertained. Not everything you do has to be a hard sell all the time.
Wrapping up on digital marketing strategies for small businesses
So, that's our top 10 digital marketing strategies for small businesses. If you're feeling overwhelmed by everything on this list, it's absolutely fine to start with one thing at a time.
SEO is the obvious place to start, it's free and there's tons of information available online to help you along the way. Building a presence on social media is also a must, as it increases awareness and provides a space to share all your amazing content.
Then you'll want to think about building an email list, you can use many of the strategies described here to help you do this (e.g. lead quizzes and other lead magnets).
You can worry about paid advertising once you start to see positive progress with the strategies you can undertake for free. That way your return on investment (ROI) will increase, so you can allocate financial resources to improving products and services and growing your company.
If you have plenty of funds for a marketing budget, but not the time to implement these marketing strategies, you could always consider hiring an agency to do this work for you.
We've loved diving into this topic with you, please do get in touch if you'd like something added to this list.